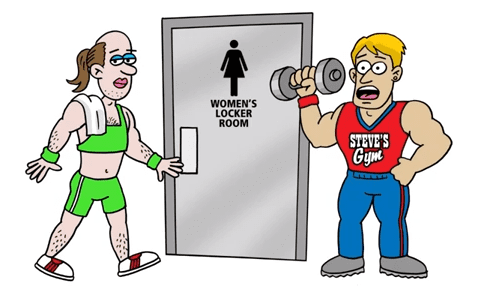 Anchorage residents vote next week on whether to pass Proposition 5, an ordinance including sexual orientation and gender identity in the city's anti-discrimination policies.
As the vote nears, right wing religious groups have been going all out to halt equality. Yesterday they released a video claiming "transvestites" will suddenly swamp day care centers should the ordinance pass and today brings a new scare tactic commercial aimed at small business owners, particularly gym owners.
The script:
Steve owns a gym in Anchorage. But if Proposition 5 passes, Steve will be forced to open the women's locker room to anyone who claims a female identity. If Steve says yes, he'll lose customers. If he says no, he can be fined or imprisoned. Anchorage is already a tolerant city. Vote 'no' on Proposition 5.
Watch the heinous display, AFTER THE JUMP. And to help the pro-inclusion group One Anchorage, click here.