The plan to bring marriage equality to Britain has come under attack from Muslim and Sikh leaders there, the Telegraph reports: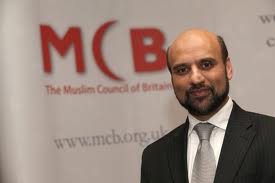 Farooq Murad, Secretary General of the MCB, said: "Whilst we remain opposed to all forms of discrimination, including homophobia, redefining the meaning of marriage is in our opinion unnecessary and unhelpful.
"With the advent of civil partnerships, both homosexual and heterosexual couples now have equal rights in the eyes of the law. Therefore, in our view the case to change the definition of marriage, as accepted throughout time and across cultures, is strikingly weak."
In common with other Abrahamic faiths, marriage in Islam is defined as "a union between a man and a woman", he said. "So while the state has accommodated for gay couples, such unions will not be blessed as marriage by the Islamic institutions."
Lord Singh, head of the Network of Sikh Organisations, said the proposed reforms represented "a sideways assault on religion".
"It is an attempt by a vocal, secular minority to attack religion," he told BBC Radio 4's Today programme.
The 'Christianists' have already weighed in as well. In late February, Coalition for Marriage, the UK's version of NOM, put out this hideous video.