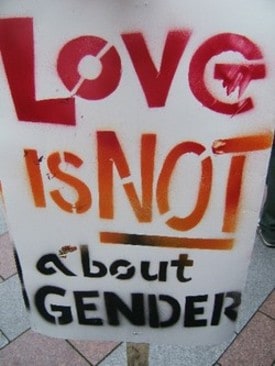 The National Black Justice Coalition has released a statement about the leaked memos proving the National Organization for Marriage tried to pit black people and gay people against one another to weaken the marriage equality movement.
"These documents expose NOM for what it really is – a hate group determined to use African American faith leaders as pawns to push their damaging agenda and as mouthpieces to amplify that hatred," said NBJC's Executive Director Sharon Lettman-Hicks. "NOM is fighting a losing battle. With these memos made public, the black faith community must refuse to be exploited and refuse to deny their fellow brothers and sisters equal protections under the law."
Lettman-Hicks' comments come just after NAACP President Benjamin Jealous called NOM's tactics an "artificial wedge:" "This memo only reveals the limits of a cynical agenda. The truth is that no group, no matter how well-funded, can drive an artificial wedge between our communities. People of color understand what it is like to be the target of discrimination."