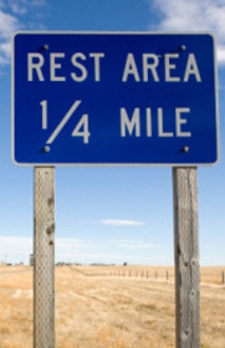 Progressive Muslims from coast-to-coast are working toward more inclusive, pro-gay, pro-women congregations: "While far from accepted by mainstream clerics, these worshippers feel that the future of the religion lies not solely with tradition but with them. Women are leading congregations in prayer, gay imams are performing Islamic marriages, and men and women are praying side by side."

James Van Der Beek loves BJs.

A little gay-related blind item for all you quiz lovers.

The House of Representatives passed Paul Ryan's budget by a 228-191 vote.

To the surprise of no one, Florida Sen. Marco Rubio endorsed Mitt Romney today. He promises, however, he does not have his eye on the vice presidency, but claims President Obama's "flexibility" with Russia helped sway him, to which I say, "yes you do," and "no it didn't."

Good news in Missouri: "The Camdenton R-III school district in central Missouri has agreed to stop blocking certain nonsexual websites that pertain to gay, lesbian, bisexual and transgender issues, the American Civil Liberties Union (ACLU) said late Wednesday night. The school district will also agree to be monitored for 18 months and pay $125,000 in legal fees and costs."

Bad news in Kansas: The state's House yesterday approved a measure allowing organizations to discriminate against LGBT people based on religious reasons.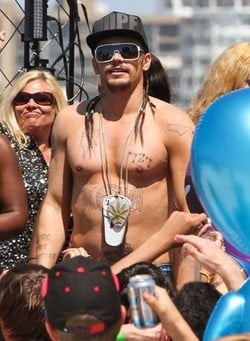 Sex in a rest stop: "This has been going on for a long, long time. The new ways that men meet — endlessly staring into phones, searching on hookup apps like Grindr or sites like Manhunt — haven't changed the fact that we're still having sex at rest areas, because they offer something different… Sex at the rest area, instead, abolishes identity; there's a sort of freedom there to not be anything – instead, men just meet other men there; men who want the same sort of freedom."

James Franco looks rough for Spring Breakers.

President Obama addresses Planned Parenthood supporters.

Tori Spelling has a new gig as host of TLC's Craft Wars. Sounds intense.

With DADT's repeal, gay pride finds home at military academies.

Divorce between JP Morgan Chase analyst Peter Lawrence and stage star Donald Gallagher sets record for same-sex civil settlement.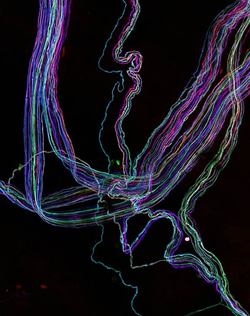 Bradley Schmeling, the Lutheran pastor ousted from his Atlanta congregation for being in a gay relationship, has found a new flock.

Elton John discusses bullying.

My friend Cord Jefferson on NOM's race-baiting: "The ugly divisiveness distributed by hateful people like Brown is a bit shocking, of course, especially in its brazenness. But it's nothing new. It's a centuries-old strategy to hurt what could otherwise be powerful forces — divide and conquer."

Michelle Duggar thinks overpopulation is only about numbers, rather than resources: "The idea of overpopulation is not accurate because, really, the entire population of the world, if they were stood shoulder to shoulder, could fit in the city limits of Jacksonville. So if you realize that aspect of it, we realize we're not anywhere near being overpopulated."

Take a little trip inside the human brain.

Malta set to introduce civil partnerships for same-sex couples.