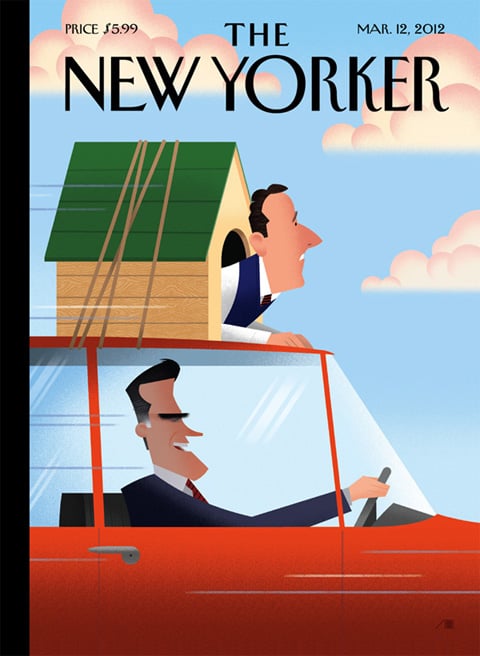 The New Yorker takes on Mitt Romney's pet (and Santorum) issues in a brilliant piece of art from Bob Staake. (via buzzfeed)
Andrew Sullivan pulls a Quote from McSweeney's on Presidential pups:
It's fair to say that a president's relationship with his dog goes a long way toward humanizing the Commander in Chief for the average American. Truman famously said, "If you want a friend in Washington, get a dog," and while this probably does explain a presidential predilection for their canine pets, it's a collateral bonus that being perceived as a loving pet owner hardly hurts when it comes to the ballot box. Obama's campaign team has been forthright in their plans to capitalize on Romney's dog troubles, and on January 30th, David Axelrod tweeted out a picture of Obama and Bo in the presidential limo with the subtle-as-a-jackhammer caption, "How loving owners transport their dogs."