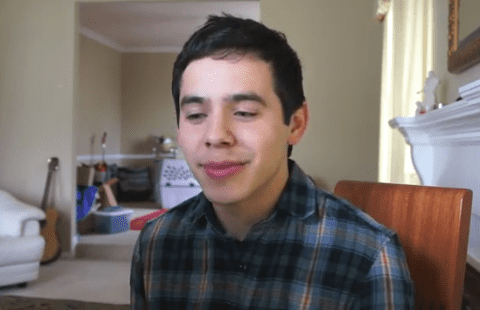 Well, that's that. American Idol runner-up David Archuleta is now officially a Mormon missionary.
The 21-year old singer embarked yesterday on his two-year journey, starting with basic missionary training, but not before leaving his fans a farewell video.
"It's been a very emotional last week," he said. "[This is] a decision everyone knows about but it's a very personal thing and I wanted to keep it that way. So I hope you guys respect that, and you guys have so I appreciate that." Archuleta will be back in two-years after serving in an undisclosed location.
You can watch Archuleta bid adieu, AFTER THE JUMP. His hair, despite all the high drama, does not look that short.