The UN is calling on Chile to strengthen protections against LGBT People following the death earlier this week of Daniel Zamudio, who had been in a coma since being beaten, slashed, burned and branded with a Swastika by a gang of neo-Nazis.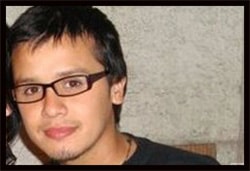 The AP reports:
Rupert Colville, a spokesman for the U.N. High Commissioner for Human Rights, says the "particularly abhorrent murder" of 24-year-old Daniel Zamudio, who died Tuesday night, 25 days after he was attacked, demands news laws against discrimination because of sexual orientation and gender identity.
Colville told reporters in Geneva on Friday that Chilean lawmakers also should enact hate crime legislation allowing violence based on sexual orientation or gender identity to be added as "an aggravating factor" in prosecutions.
Earlier this week, Chilean President Sebastian Pinera said the government wouldn't rest until such laws are passed.