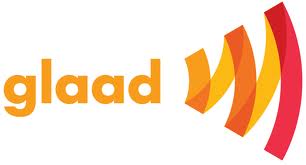 Take note: At 4:30 ET this afternoon, at this here link, you can watch the red carpet festivities at GLAAD's 23rd Annual Media Awards in New York, New York. And what'll you see? Could be Dakota Fanning — she'll be there. So will Glee's Naya Rivera and Cory Monteith. (They're hosting.) Bernadette Peters! Russell Simmons! Padma Lakshmi! John Stamos! Carson Kressley! Lots of others!
The GLAAD Media Awards are spread among three events — the one this evening, one in LA in April, and another in SanFran in June. The awards exist to "celebrate the most outstanding images of the lesbian, gay, bisexual, and transgender (LGBT) community in the media" — be the media film, television, print journalism, online journalism, television journalism, whathaveyou.
Note: Before you can watch the red carpet goings-on, you've gotta register. And you can do that right here.