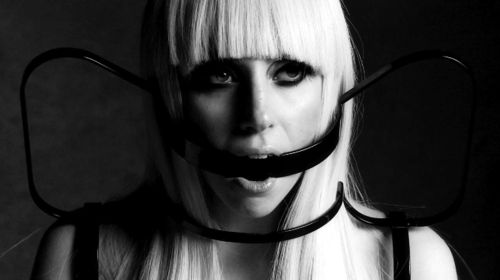 Lady Gaga is currently in South Korea, where she'll launch her Born This Way Ball tour on April 27th in Seoul's Olympic Stadium. Many thousands will be in attendance, but Seoul's most devout protestants will not be among them. Indeed, if the protestants had their way, nobody would see Gaga, and the pious are petitioning their deity to prevent the concert from going ahead.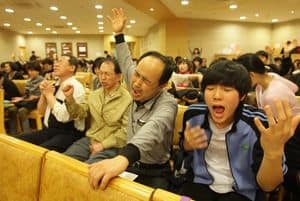 From Raw Story:
About 300 Protestant church members will gather in downtown Seoul Sunday night to hold a group prayer against the concert in the capital, Kang Ju-Hyun, a prayer organiser told AFP.

"We will pray to God that the concert will not be realised so that homosexuality and pornography will not spread around the country," he said.

Kang, who leads a group called Alliance for Sound Culture In Sexuality, said other major church groups would join his campaign by holding protests around the Seoul headquarters of Hyundai Card, the concert organiser.

The Korean Association of Church Communication vowed last month to take "concerted action to stop young people from being infected with homosexuality and pornography."
Last week, the Alliance for Sound Culture In Sexuality set up "street banners" around Seoul, which accused Gaga of spreading sin and sodomy with her "lewd lyrics and performances." The banners were removed by the city, but that's only a partial defeat for the Alliance: they and their censorious fellows have already succeeded in limiting concert attendance to fans 18 years of age and older.
Raw Story points out that South Korea is East Asia's second most Christian country after the Philippines. The Born This Way Ball will visit the Philippines in a few weeks, but the devout there are mostly Catholics, and less likely to be offended by pageantry.