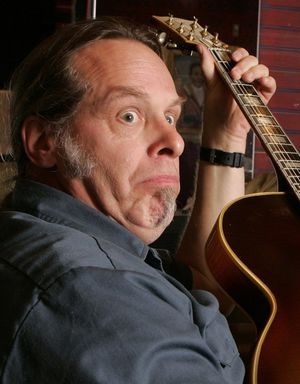 The Army has barred Ted Nugent from playing a scheduled show at Fort Knox after he made these seemingly threatening remarks about President Obama:
If Barack Obama becomes the president in November again, I will either be dead or in jail by this time next year.
From CNN.com:
Commanders at Fort Knox have decided against allowing the "Motor City Madman" to take the stage at the base in June, the latest fallout over Nugent's comments that he would be "dead or in jail" if President Barack Obama were re-elected.

"After learning of opening act Ted Nugent's recent public comments about the president of the United States, Fort Knox leadership decided to cancel his performance on the installation," according to an announcement posted Saturday on the base's Facebook page.
The Nuge had already been investigated by the Secret Service as a result of his remarks. The Secret Service apparently decided that, although he is heavily armed and obviously deranged, Nugent poses no actual physical threat to the president or his family.
The Fort Knox concert was part of the "Midwest Rock'n'Roll Express Tour," which also features REO Speedwagon and Styx. No word yet on whether the others acts' performances will go ahead. Nor is there word on why the Army ever thought Fort Knox would be an appropriate performance venue for someone already famous for threatening to sodomize both Barack Obama and Hillary Clinton with machine guns. (If you've never heard the Nuge make those threats before, check him out AFTER THE JUMP. Beware, his language is rather coarse.)