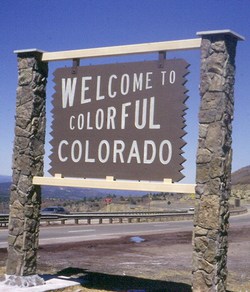 Despite some last minute lobbying by religious opponents, the Colorado Senate affirmed a third and final vote to approve a civil union law, just as expected.
Passing 23-12 with bipartisan support, the Colorado Civil Unions Act extends many of the legal, property and other "marriage rights" to same-sex couples. The state's constitution still prohibits actual equality.
The bill now heads to Colorado's House, where it was defeated last year. Out Front Colorado reports that the prospects of passage this year are mixed, for there are rumors floating around that the majority GOP want to squash it straight away.
From here the bill will be sent to the House and — most likely — be immediately assigned to the House Judiciary Committee and scheduled for sometime the week of April 30.

The Colorado Observer, a website financed by Republican efforts, reported Assistant House Majority Leader Mark Waller, R-Colorado Springs, told the Observer the bill will be killed because Mitchell's amendment was not accepted.

Waller claims he was misquoted.

"What he was saying is that if the exact same bill came over as last year, he thought it would have trouble getting out of the House," GOP  spokesman Owen Loftus said in an email. "The bill will get a fair hearing no matter what committee it is assigned to."
Since there are no Republican co-sponsors, House Minority Leader Mark Ferrandino says he'll go it alone.