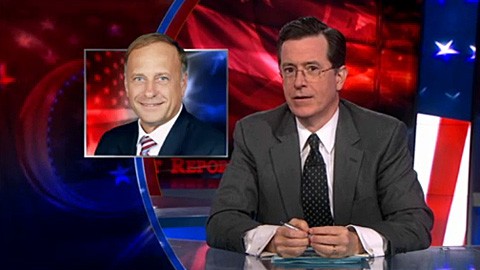 Stephen Colbert says he has found Mitt Romney's running mate in Iowa wingnut Rep. Steve King, someone who must appeal to women, Hispanics, African Americans, evangelical Christians and Republicans. Additionally, King said last week that gays should stay in the closet at work.
Says Colbert: "Hear that the gays? It's up to you to keep us from discriminating. Because once we know you're gay, I have a natural desire to fire you. And, unlike gay, discriminating is not a choice."
Featuring a special appearance by cameraman Julian.
Watch, AFTER THE JUMP…