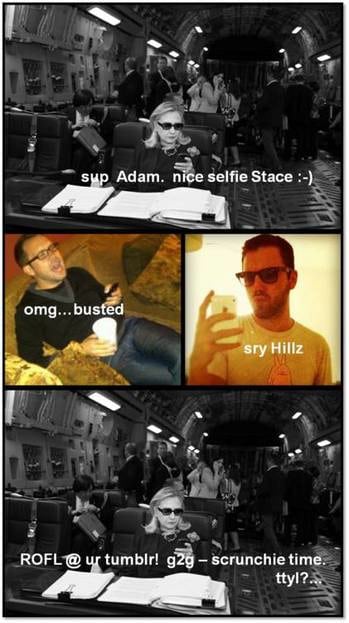 Stacy Lambe and Adam Smith, the gay men behind the hilarious, super-viral Texts from Hillary Tumblr, received a submission from Madame Secretary (above) and an invitation to the State Department, where they went today.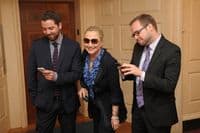 MetroWeekly's Chris Geidner speaks to them about the Tumblr, which they started just a week ago.
The two communications professionals — Lambe works on clean energy and Smith on campaign finance reform — went for drinks a week back. It was that recent? Yes. "We were on the rooftop of Nellie's last Wednesday," Smith tells Metro Weekly.
They received the submission and the invite yesterday:
"It was sort of unbelievable. Her staff had emailed us yesterday, said that they liked the site and that the Secretary wanted to meet us. They asked if we could come over to the State Department, and we of course said, 'Sure, we'd love to!'"
Clinton told them her favorite submission was the one featuring Ryan Gosling.