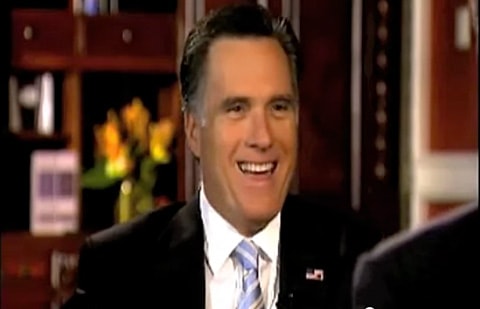 Gawker got this clip of what Buzzfeed calls Mitt's "best gay-guy impression" from their 'FOX News mole', and called a Hollywood voice expert to get an opinion:
"I would say he is doing his impersonation of an effeminate man. I think it was his attempt at being funny. My advice to him is he shouldn't give up his day job."
Watch, AFTER THE JUMP…
Is it any surprise that the Republican field gets uncomfy around pink?