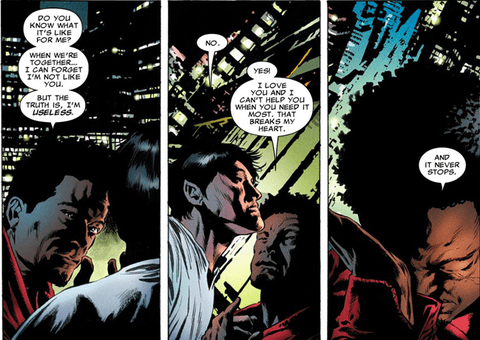 Marvel Comics has for months been hyping the 51st issue of Astonishing X-Men, in which gay X-Man Northstar is set to marry his boyfriend, the powerless Kyle. Kyle's lack of abilities has been putting a strain on their relationship, particularly when Kyle finds himself in trouble with underground monsters and the like.
But the men seem to patch things up in the current issue, number 49, and appear well on their way to tying the knot in June.
Check out another snippet of Astonishing X-Men #49 AFTER THE JUMP.