Paul Oestreicher is an Anglican priest and a chaplain at the University of Sussex. Oestreicher felt Jesus Christ's intimacy with John had to be addressed, so he did so to a congregation in New Zealand on Good Friday.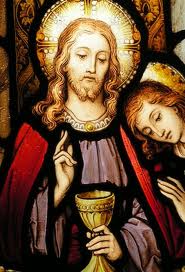 He writes, in the UK's Guardian:
Heterosexual, bisexual, homosexual: Jesus could have been any of these. There can be no certainty which. The homosexual option simply seems the most likely. The intimate relationship with the beloved disciple points in that direction. It would be so interpreted in any person today. Although there is no rabbinic tradition of celibacy, Jesus could well have chosen to refrain from sexual activity, whether he was gay or not. Many Christians will wish to assume it, but I see no theological need to. The physical expression of faithful love is godly. To suggest otherwise is to buy into a kind of puritanism that has long tainted the churches.
All that, I felt deeply, had to be addressed on Good Friday. I saw it as an act of penitence for the suffering and persecution of homosexual people that still persists in many parts of the church. Few readers of this column are likely to be outraged any more than the liberal congregation to whom I was preaching, yet I am only too aware how hurtful these reflections will be to most theologically conservative or simply traditional Christians. The essential question for me is: what does love demand? For my critics it is more often: what does scripture say? In this case, both point in the same direction.
Whether Jesus was gay or straight in no way affects who he was and what he means for the world today. Spiritually it is immaterial. What matters in this context is that there are many gay and lesbian followers of Jesus – ordained and lay – who, despite the church, remarkably and humbly remain its faithful members. Would the Christian churches in their many guises more openly accept, embrace and love them, there would be many more disciples.
Read the whole piece HERE.