Lincoln, Nebraska may follow Omaha in passing an ordinance protecting LGBT people from discrimination, and will be officially proposed later this month, supporters announced at a news conference yesterday, the Journal Star reports: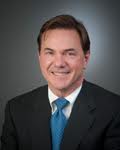 The proposal would extend legal anti-discrimination protection in Lincoln to gays and transgender people in housing, employment and public accommodations.
"As a person of faith who practices the peaceable, inclusive religious principles of the Jesus movement, discrimination has no basis because God shows no partiality," said the Rev. Karla J. Cooper, pastor of Quinn Chapel and chaplain at Doane College. "It is a divine mandate and imperative to pass the fairness ordinance in the city of Lincoln," Cooper said to the more than 40 people gathered in support…
…Councilman Carl Eskridge (pictured) said he didn't expect to see the kind of controversy that occurred in Omaha, where a similar proposal was passed recently, but he acknowledged there will be differing opinions among Lincoln business owners and churches. "There won't be unanimity," he said.
The Nebraska Family Council is already digging in against it:
The Rev. Al Riskowski, executive director for Nebraska Family Council, said his group would be part of the opposition.
The amendment raises freedom of speech, freedom of religion and morality issues, he said. "This is truly more of a morality issue than a minority issue," he said, adding the protection was  not necessary.
Supporters have launched a website: Make Lincoln Fair.