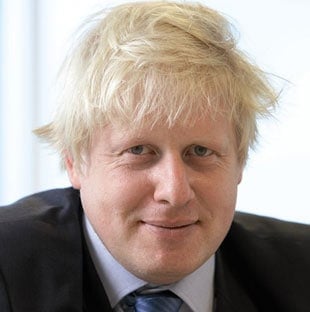 London Mayor Boris Johnson stood up for LGBT people last week by banning an "ex-gay" group from running ads on the city's buses.
Those ads, which read "Not gay! Post-gay, ex-gay and proud. Get Over It," were deemed offensive by Johnson, who yesterday further explained his decision.
From The Evening Standard:
[Johnson] said the ads, which he blocked last week, days before they were due to appear, would have caused "great offense".

"The job of Mayor is to unite, to stop prejudice," he said. "The backlash would be so intense it would not have been in the interest of Christian people in this city." His Labour mayoral rival Ken Livingstone backed the move at a debate jointly organized by London Church Leaders, Faith to Engage and the Evangelical Alliance, saying: "In my view Boris was right to pull the ads."
The ad's creators, meanwhile, are still considering a lawsuit against the city.