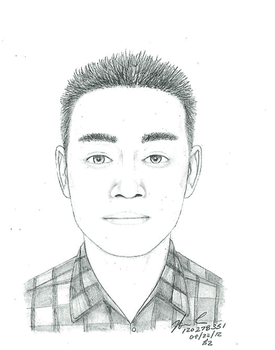 Police in San Francisco yesterday asked the public to be on the look out for three men accused of two separate assaults that appear to be hate crimes. "In both incidents, the three men approached the victims, who were alone, and punched them while yelling homophobic slurs, police said. Neither victim was seriously hurt," the San Francisco Chronicle reports.
In addition to describing the men as white or Latino, the victims said they spoke "with an East Coast or foreign accent." I suppose for someone in California the East Coast is a world away, but shouldn't it be evident whether someone is American or not?
Regardless, the suspects, one of whom can seen above, are also suspected of some similar assaults.
"If this is a pattern, where these individuals are out there terrorizing a certain demographic of our city, we just want people to come forward," a police spokesperson said.