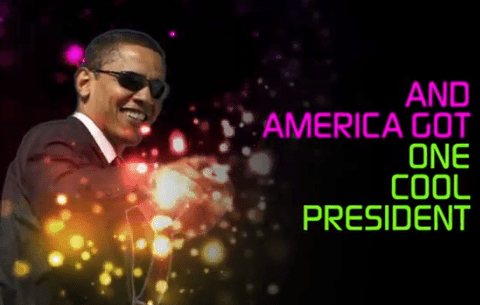 American Crossroads, the PAC founded in part by Karl Rove, is running yet another attack ad against President Obama, and TPM points out that this time they're borrowing a page from John McCain's 2008 argument that Obama is "the biggest celebrity on the planet," yet still not a stellar leader.
Peppered with images of President Obama slow-jamming with Jimmy Fallon, calling Kanye West a "jackass" and drinking beer, the ad ends with startling statistics about student loan totaling over $1 trillion and graduate underemployment at about 50%. Will this persuade young voters to walk with American Crossroads, or will this ad simply reinforce the fact that the Republican nominee is as flat as a board?
Watch AFTER THE JUMP and decide for yourself.