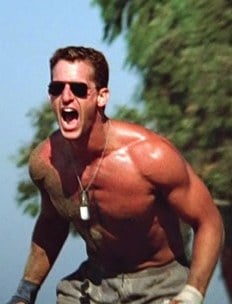 Erich Bishop, the openly gay son of a former KKK member, is running for state house in Kansas.

"To a man?" That's how Fox News anchor Monica Crowley reacted to news that Sandra Fluke, the Georgetown student Rush Limbaugh called a "slut" for wanting access to contraceptives, is engaged. Adam Peck writes, "Crowley's fake surprise that Fluke is not, in fact, a lesbian is especially ironic given the attacks that her network leveled against Fluke in February."

Rupert Murdoch admitted that News Corp. executives tried to "cover up" a culture of hacking.

Jen Tyrrell, the mother booted from her son's Boy Scouts troop for being a lesbian, appeared on MSNBC today and had this to say about the incident: "We were like a family, so in essence … we lost our scouting family, but they also lost two members of their scouting family."

The thankfully short life of the "I Kill Gays for Fun" Facebook page.

The Victory Fund says that for the first time ever all 50 states have an LGBT elected official. From the Washington Blade: "[VF] has listed the names of openly LGBT officials in 49, saying that it has also identified a local official in Alaska whose name will be made public soon."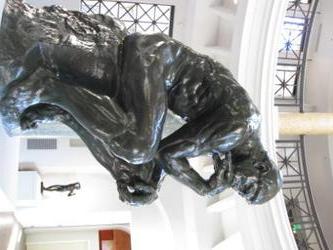 In related news, 2012 is turning out to be quite the year for LGBT candidates: "[Victory Fund] has already backed more than 100 national, state and local LGBT candidates, and expects that number to double before November."

John Paulk, an "ex-gay" activist photographed in a gay bar in 2000, now lists himself as "interested in men and women" on Facebook. Has another charlatan seen the light?

Perhaps hoping that he hasn't completely eradicated his political career, failed presidential candidate now claims he can be an influential surrogate for Mitt Romney: "I'm going to look at how I can be helpful, because I suspect people will still show up to hear me."

Oakland A's pitcher Brandon McCarthy won't stand for homophobic business on the kiss cam. "They put two guys on the 'Kiss Cam' tonight. What hilarity!! (by hilarity I mean offensive homophobia). Enough with this stupid trend," he tweeted.

Reality star and White House party crasher Tareq Salahi is claims young people will help his campaign for governor in Virginia: "The social media, those people that have associated me with television or reality TV, opens up a whole new audience, and frankly the younger audience is going to be very important in winning this governor's race."

Racism among the contestants on RuPaul's Drag Race.

Top Gun sequel?

Progressive Catholics are coming out against Rep. Paul Ryan's budget plan. "We would be remiss in our duty to you and our students if we did not challenge your continuing misuse of Catholic teaching to defend a budget plan that decimates food programs for struggling families, radically weakens protections for the elderly and sick, and gives more tax breaks to the wealthiest few," wrote dozens of faculty and students at Georgetown, where Ryan spoke today.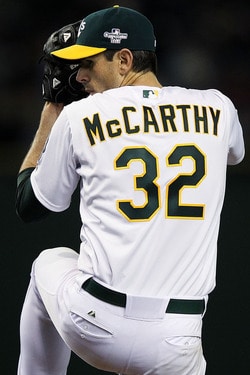 Lindsay Lohan smoked a stoge while hanging around the set of Glee.

Not sure if you heard or not, but Ricky Martin will be hosting an LGBT Obama fundraiser.

Lambda Legal is fighting to overturn the 2010 aggravated assault conviction for a man who was accused of using a "dangerous instrument" when he bit someone because the judge claimed his HIV-positive status turned his saliva into a weapon, even though HIV is not transmitted through saliva. 

Singer Kris Allen strikes striking poses during a photo shoot for his forthcoming album, Thank You Camellia.

A little taste of elephant.

Chew on this: "Thinking analytically dims supernatural beliefs [such as religion], apparently by opposing the intuitive thought processes that underpin them."

The Senate renewed the Violence Against Women Act, which now includes LGBT people. The House now has to pass its own version.

Meryl Streep tries to get her groove back in the Hope Springs trailer.