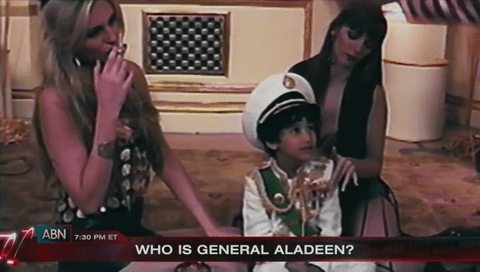 Hoping to build more interest and controversy ahead of its May 16th opening, Sacha Baron Cohen today released the opening scene of his latest flick, The Dictator.
Among the things we learn about Cohen's latest character from this video's journalist narrator is that the Dictator, Admiral General Aladeen, was born with a full beard, and then some, created his own Olympic games and changed a over 300 words in his language to "Aladeen," including "positive" and "negative" which caused endless headaches and head-scratching and will certainly create some outrage.
Watch the opening scene of The Dictator AFTER THE JUMP.