In mid-March, the Obama campaign in North Carolina went on record against Amendment One, the ballot measure that would constitutionally ban same-sex marriage there.
Minnesota is facing a similar ballot measure, and today the Obama campaign in Minnesota released a statement identical to the one released in North Carolina:
"While the President does not weigh in on every single ballot measure in every state, the record is clear that the President has long opposed divisive and discriminatory efforts to deny rights and benefits to same sex couples," said Kristen Sosanie, spokeswoman for the Obama for America – Minnesota campaign. "That's what the Minnesota ballot initiative would do – it would single out and discriminate against committed gay and lesbian couples – and that's why the President does not support it."
Minnesotans United for All Familes was grateful for the statement:
Minnesotans United for All Families is thrilled to see President Obama publicly opposing the proposed constitutional amendment to limit the freedom to marry.
President Obama has spoken out time and again about his belief that gays and lesbians deserve the same legal rights as all Americans. This amendment would exclude gays and lesbians from the right to marry. It would use the constitution to tell gays and lesbians it's illegal to marry the person you love. The amendment does not represent the values Minnesotans hold dear – that marriage is about love and commitment, and that freedom means freedom for everyone.
We're happy that President Obama and Minnesotans from all walks of life see this amendment for what it is – a government exclusion to a group of people simply because of who they are.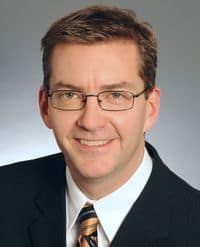 UPDATE: Sens. Scott Dibble (pictured), DFL-Minneapolis, John Harrington, DFL-St. Paul, and Patricia Torres Ray, DFL-Minneapolis, along with Reps. Karen Clark, DFL-Minneapolis, Erin Murphy, DFL-St. Paul, Bobby Joe Champion, DFL-Minneapolis, and Susan Allen, DFL-Minneapolis, released the following statement:
"We are very happy to see President Obama's strong opposition to the anti-marriage amendment that will be on the November ballot here in Minnesota and we echo his sentiment. The proposed amendment would rewrite our constitution for the sole purpose of denying freedoms to a certain group of Minnesotans. Marriage is about love and commitment, and our state constitution should never be used make it illegal for some Minnesotans to marry the person they love. Freedom means freedom for everybody—no exceptions, no exclusions.
"Marriage is something that is celebrated in Minnesota communities. We come together with friends and family to honor two people entering into the lifetime commitment of rights and responsibilities that comprises marriage. Our communities are strengthened by strong families, and families are strengthened through marriage. By limiting the freedom to marry, we are limiting the strength of our communities.
"We thank President Obama for lending his voice to this discussion and hope it sparks a conversation that Minnesotans will be having in their communities in the months leading up to Election Day about what marriage, family and freedom really mean to each of us. We urge voters to join us in voting no on the anti-marriage amendment."