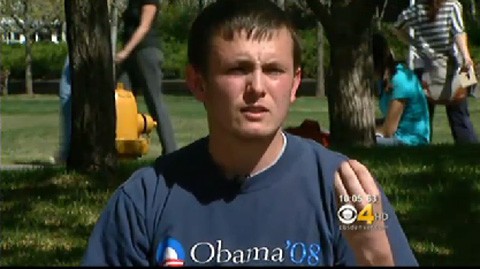 Peter Smith, a Democrat who attends the University of Colorado Denver, told Denver's CBS4 that he regrets glitterbombing Mitt Romney after a speech in early February.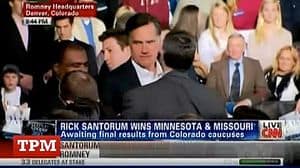 He also discusses the incident, which he said he did over Romney's stances on gay rights and his economic policies.
Smith said the plan to throw glitter on Romney on Feb. 7 was a spur-of-the-moment idea. He said he chose blue glitter because there's "no other color he'd rather see on a Republican."
"Would I do it again for the message and to protest him as an individual? Yes. Would I choose different means? Yes, definitely," he said. "I should never had brought his security into question. That was my epic downfall and I'll never do it again."
Smith was fired from an internship at the Colorado senate for his actions. As for the other falllout:
Smith says he managed to work out an agreement with administrators at the University of Colorado Denver that led to no disciplinary action. In court he also ended up pleading guilty to disturbing the peace and the missile charge was dropped.
Watch CBS4's interview with Smith, AFTER THE JUMP…
Video may take a short time to load…