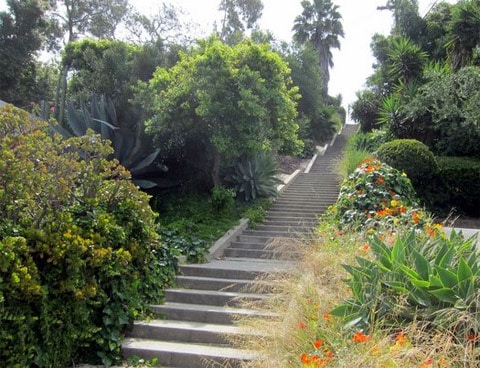 The Cove Avenue steps have been renamed 'The Mattachine Steps' in honor of the pioneering gay rights group founded by Harry Hay and will be dedicated tomorrow on what would have been Hay's 100th birthday, Patch reports: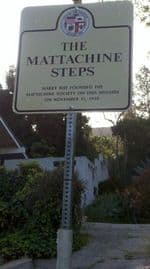 At 11 a.m. on Saturday, mayoral candidate Eric Garcetti will officially rededicate what we have long known as the Cove Avenue Steps. State senator Mike Gatto will also be join neighbors at the base of the stairs for the event. He'll present a proclamation honoring Hay, who many call "the father of the gay rights movement."
Karen Ocamb at LGBT POV has more:
A ceremony at the foot of the Cove Avenue Steps on Silver Lake Blvd. recognizing the site as a historic place by the City of Los Angeles. The dedication of "The Mattachine Steps" (which lead up to the house where pioneer gay activist Harry Hay founded the Mattachine Society in 1950) will be followed by a Radical Faerie-hosted picnic in an adjoining park overlooking the Silver Lake Reservoir (east side). Then, at 2:30, a book signing and reading of Stuart Timmon's newly updated biography "The Trouble with Harry Hay" at nearby Stories bookstore, 1716 Sunset Blvd. (in Echo Park).