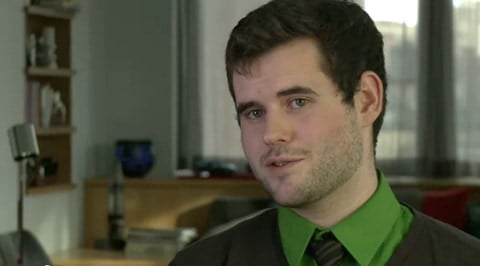 Amazing-Iowan-with-two-moms Zach Wahls continues his advocacy in a new video series for the Family Equality Council:
The Outspoken Generation empowers young adults with LGBT parents to speak out about our community's families. These young advocates will share their stories and advocate for family equality on the local, state, and national levels. For 30 years we've been raising our children to tell the truth, love their country, and be good neighbors. Now they are speaking out, dispelling myths and misinformation about their families, and changing the national dialogue about family values.
Watch, AFTER THE JUMP…
In related news, Wahls is scheduled to go on a speaking tour across Iowa: "According to the advocacy group One Iowa, the former University of Iowa student will travel to cities across the state to speak at parties and other gatherings about same-sex marriage starting in August and again in December."