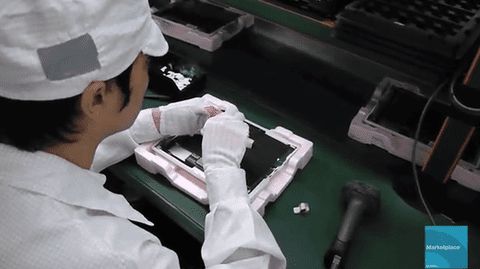 Apple's factories in China have received loads of bad press, mostly from Mike Daisey's debunked report on appalling working conditions at its Foxconn Factory.
Hoping to gather more information on the controversial factory, MarketPlace reporter Rob Schmitz recently took a trip there to get the inside scoop.
In addition to chatting with a factory worker about his career choice — one motivated by abject poverty more than anything else — and a spokesman about the factory's efforts to stop employee suicides — they've installed internet bars, sports facilities and a safety net for potential jumpers — Schmitz also captured footage of the iPad being made.
You can watch that video, AFTER THE JUMP.
Video via TNW: