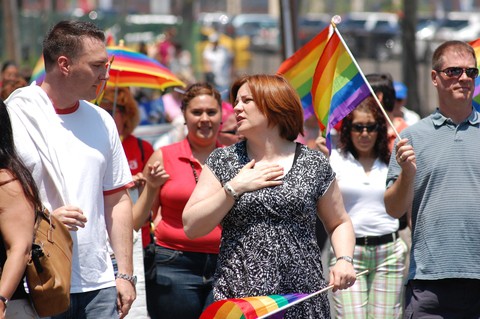 As she prepares for her wedding and continues to lay the groundwork for her forthcoming mayoral race, Bloomberg News takes a closer look at New York City Council Speaker Christine Quinn.
In addition to examining her relationship with Mayor Mike Bloomberg, founder of the news outlet, and her humble beginnings, the article also includes critiques on Quinn's at-times contentious political style, a style at least one person describes as a "throwback."
"She's a throwback to the Irish-American political bosses in the history books," said Maurice Carroll, director of the Quinnipiac Polling Institute in Hamden, Connecticut. Its May 10 survey found that she led a five-candidate Democratic field with 26 percent approval, twice as much as her nearest rival. "She's always thinking, 'What do we need to win?'"
This is of course what every other politician in history is constantly thinking, so I guess she knows what she's doing.