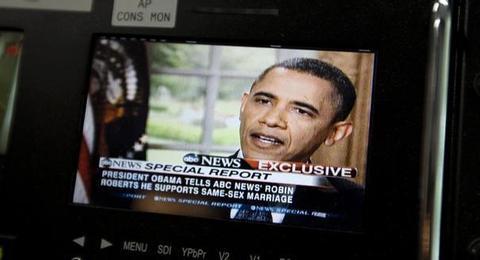 For six years Jo Ann Nardelli has sat on the Democratic Party's Pennsylvania state committee, and in 2008 used her position to help elect President Obama. How times – and political allegiances – change.
Nardelli resigned from her post yesterday and endorsed Mitt Romney because she says can't stand with a president or party that supports gay marriage, PoliticsPA reports.
"I respect all of you and all that I have achieved in the past. Due to personal matters and faith beliefs at this time, it is only fair to resign," she wrote in her resignation letter. "I will miss you all very much as you are all a part of my family; however, it is time to move forward with my life in a direction that is more in line with my faith."
Though Nardelli's citing marriage equality, some Democratic insiders claim she's in fact bitter that she lost two campaigns to become the Blair County Commissioner, campaigns she accused party insiders of derailing.