The civil union bill in Colorado has passed through a final key committee before it can be brought up for a vote by the full House, where it is thought to have the votes to pass if it is brought up.
House Republicans have threatened to stall the bill, which would kill it.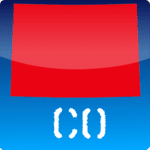 LGBT group One Colorado is calling for an up-or-down vote. Writes the group in an email:
Today, the House Appropriations Committee approved SB-2, the Colorado Civil Union Act. Republican Representative Cheri Gerou joined all of the Committee's Democrats in voting in favor of the bill.
 
"Another Republican vote for civil unions underscores the growing national support for protecting our families on both sides of the aisle," said Brad Clark, Executive Director of One Colorado, a statewide organization advocating for gay and transgender people.
 
The bill was passed with two amendments, proposed by Representative Marsha Looper. These amendments provide special religious exemptions that are unnecessary, given the strong protections on religious freedom that are guaranteed in the U.S. and Colorado Constitutions.
 
"We look forward to a robust floor debate by all of our Representatives. Issues with overwhelming public support like civil unions deserve a full up-or-down vote," said Clark.
 
If passed, the bill will provide committed gay and lesbian couples with critical legal protections and responsibilities, such as the ability to inherit property, to take family leave to care for a partner, to visit a partner in the hospital, and to make medical and end-of-life decisions for a partner.
One Colorado is live tweeting from the Capitol as this develops…