Newly-elected President François Hollande's pledge to enact marriage equality is being pushed by his Prime Minister, Pink News reports: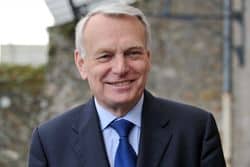 A communiqué issued by the office of the prime minister, Jean-Marc Ayrault, who took office on 15 May, marked the International Day Against Homophobia and Transphobia yesterday with a pledge to put the president's manifesto promise into law.
It said: "On the occasion of International Day Against Homophobia and Transphobia, the Prime Minister reaffirmed the Government's commitment against violence and discrimination perpetrated as a result of sexual orientation or gender identity.
"The Government is determined to challenge prejudice and to put an end to discrimination and violence. It will implement the commitment of the President of the Republic to the right to marriage and adoption to gay couples."
France's parliament rejected same-sex marriage last June in a 293-222 vote.