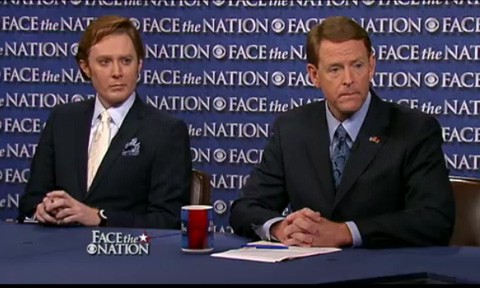 Brandon posted a shorter clip of yesterday's Face the Nation segment in his round-up last night, but the whole thing's worth watching because it also includes segments with Ted Olsen, Newsweek contributor and Bush advisor Mark McKinnon, and Freedom to Marry's Evan Wolfson.
Family Research Council's Tony Perkins leads off the segment on Obama's same-sex marriage endorsement.
Says Perkins: "I don't think the president did a political calculus to do this because if he did, he needs to go back to the calculator because it's a bad formula."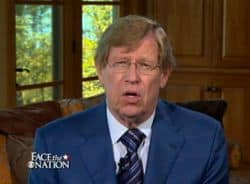 After a few minutes of Perkins' evangelical talking points, Aiken weighs in (he's become a polished pro).
Said Aiken:
"Between the time of 2003 and today, we've seen — as we've seen with gay marriage polling — we've seen minds changing. We've seen people become more open and understanding of homosexuality….I want to address the fact of what you just said here. When my mother married my stepfather, she went to a church — a Baptist church — and since she had been divorced, they wouldn't let her get married there. So, churches are able to decide who gets married in a church regardless…Obviously, you've got people who make the argument that interracial relationships — back in the 70s, people made the same arguments against interracial relationships as they are making against same sex marriages today. So, I feel — I really strongly believe in the next 20 years, we're going to look back on this and be sort of ashamed of the fact that we're against this, just as we are ashamed today that we didn't let people of different races get married."
McKinnon thinks Obama's move shows he's principled and voters will respond to that:
"President Bush won reelection in 2004, not because people liked him necessarily, or even agreed with his policies. They voted for him because they thought he had core principles that they'd fight for consistently."
Adds Ted Olson: "The Republican Party is the party of Abraham Lincoln. Equality and independence and people that love one another, that wish to form a stable bond, are part of our economy, are part of our community – that should be a conservative value."
Check it all out, AFTER THE JUMP…