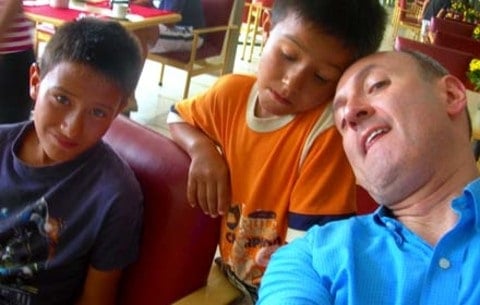 After a year of legal battles, Colombia's Constitutional Court yesterday ruled that American Chandler Burr, a gay author and former New York Times critic, can formally adopt two boys, aged 10 and 13, from the South American nation.
Burr's adoption had previously been revoked after Colombian authorities found out he's gay.
The court ruled that adoption agencies and officials "cannot rely on appearances, preconceptions or prejudices" when reviewing potential parents. Burr's lawyer called the decision "historic" and praised the court for eschewing "irrational religious and conservative influences."