Matt Shankles, a gay sophomore high school student in Marion, Iowa who says he has been bullied relentlessly for his sexuality, is getting praise for the work he has done as an anti-bullying advocate after he was revealed to be the anonymous author of a Twitter account that reached out to other bullied teens.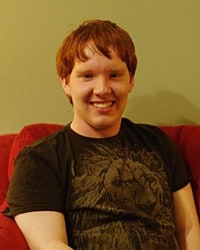 Marion Patch reports:
Shankles is most known around school for a Twitter account he started last fall.
Shankles said a Linn-Mar student started a Twitter account specifically to harass students, divulge unflattering secrets and spread false rumors. So, Shankles decided to create a rival Twitter account to tweet kind words to ridiculed students. The handle is linn_mar_love.
But he knew he couldn't take ownership of the account. Despite his advocacy work, Shankles is still bullied. He said he can't walk home from school alone without having derogatory words shouted at him from cars. So he remained anonymous to keep his credibility.
"You can pull through this! Stay strong! Don't let him get to you ever," he Tweeted to a student ridiculed by the bullying Twitter handle, which has since gone offline.
Last week he officially revealed himself to be the author of the Twitter feed linn_mar_love and said he was approached by many students that were bullied. He said the trust they have shown him and has been amazing.
"Within the past three days I have felt very empowered," he said. "I have the power to make so much more."