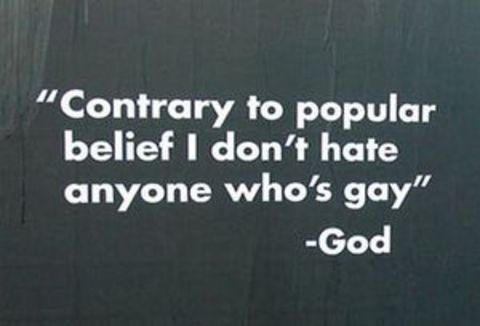 There's a not-so-quiet revolution happening at Biola University, an Evangelical university in Southern California. Though the school explicitly forbids any kind of same-sex love, dozens of students, faculty and alum have come together to form the Biola Queer Underground.
"We want to bring to light the presence of the LGBTQ community at Biola. Despite what some may assume, there are Lesbians, Gays, Bisexuals, Transgender, and Queers at Biola. We are Biola's students, alumni, employees, and fellow followers of Christ. We want to be treated with equality and respected as another facet of Biola's diversity," they said in a statement released on May 9, the same day President Obama endorsed marriage equality.
Unfortunately for the group's members, though, they have to remain in the closet. Via MSNBC:
…Members of BQU, who would only comment for this story anonymously, fear that by "coming out" they would be punished and possibly expelled. They said they consider themselves Christians "first and foremost" and love Biola, and are not looking to create "a war" on campus, but they are looking to have an open discussion about what it means to be Christian and gay.

Eventually, Members of the group would like to "come out" and be open about their sexuality. "It's important to our integrity to not have parts of us be hidden even among the Christian community," a member said.
While there have been a few supporters from the school's community, there's just as much opposition. One student remarked, "Obviously, if it's underground, they know it's wrong and on some level they know they shouldn't be doing it," and the school responded to the group's emergence by releasing a campus-wide memo calling LGBT relationships "illegitimate moral options for the confessing Christian."
Despite their official opposition, administrators claim they want to have a "conversation" with BQU's members, but the activists won't come out until the school changes its oppressive policies.