Some new numbers out from Public Policy Polling on Amendment One in North Carolina, which appears on the ballot on May 8: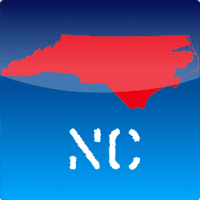 There has been no movement on North Carolina's proposed marriage amendment since PPP last released a poll a week ago.  Likely primary voters are still planning to vote for the amendment by a 14-point margin, this time 55-41, rather than 54-40.
Opposition is rising slightly with Republicans, independents, and African Americans, from 17% to 21% with the GOP, from 43% to 46% with independents, and from 39% to 43% with black voters.  Democrats on the whole are opposed by a 54-42 spread.  Reports of strong youth turnout in parts of the state could be a good sign for opponents; voters under the age of 30 oppose the amendment by 26 points, while the elder age brackets all support it by spreads of nine to 24 points—though that is down from margins of 16 to 32 points last week.
The good news for the amendment's opponents is that more voters are now aware of the amendment's consequences, and if all voters were informed of those consequences, the amendment would fail by a 38-46 margin, the same as last week.  A 40% plurality now knows that the amendment would ban both same-sex marriage and civil unions, versus 36% in the previous survey.  Those who know what the amendment would do are against it by 22 points, but they are outweighed by the strong support from the uneducated.
As part of the overall 22-point shift, Democrats move 21 points, Republicans 24 points, and independents 16 points against the amendment when told it would ban both marriage and civil unions for gay couples.
Let's hope the momentum continues to push in the right direction.
Amendment One would establish marriage between a man and a woman as the only legal union in North Carolina, and bar legal recognition for civil unions, and domestic partnerships. It would also harm children by taking away some health insurance and jeopardy the safety of domestic violence victims.
Opponents have an almost 2-1 money lead:
The anti-amendment Coalition to Protect North Carolina Families reported raising nearly $2.3 million through April 23, with a little more than $2 million coming in since Jan. 1. Vote FOR Marriage NC reported raising almost $1.2 million since it was formed, with all but about $13,000 arriving since the first of the year.
The Coalition to Protect North Carolina Families said it's spent nearly $2 million and had $293,500 on hand entering the final two weeks of the campaign, according to its report. Vote FOR Marriage reported spending nearly $1.1 million and had $121,300 on hand. The money has been enough to hire staff and organize and run the all-important but expensive television ads. Both sides have been on the air for the past week.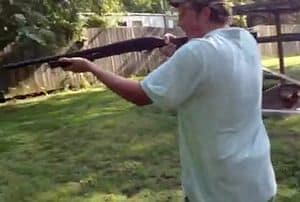 Meanwhile, the idiot who shot the Amendment One sign with his shotgun the other day got a visit from police:
Cabarrus County deputies spent more than an hour at the teen's home after learning about the video. If Wiles was looking for attention, he got it. The video was spotted by opponents of the amendment who shared the link on Twitter. Then, dozens of sheriff's deputies showed up at his home.
"Our biggest concern was public safety. We had to make sure this wasn't someone who planned to go out and hurt someone," said Sgt. Tessa Burchett.
Deputies said they don't think Wiles intends to hurt anyone, but they do believe Wiles took the sign to shoot it.
At this point, he has been cited with injury to property.
To help expand the ad buy to defeat Amendment One, please click HERE.