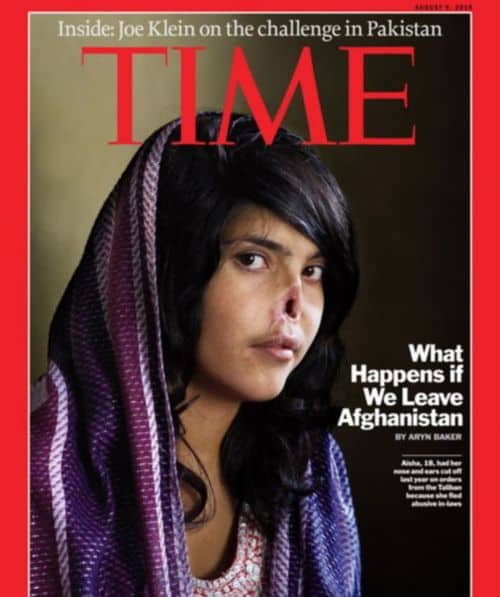 What became of Aesha?

Farewell, Robin Gibb.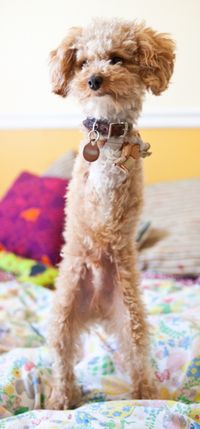 The Boston Globe takes a stand on the deportation of same-sex spouses.

The problem with puppy mills.

Trans beautuy Jenna Talackova didn't become Miss Universe Canada last night:
The crown went to Sahar Biniaz, an Indian-born, Iranian-raised actress from Vancouver. Biniaz, 26, will represent Canada at the Miss Universe pageant in December, according to the Miss Universe Canada website.

Talackova refused to speak to the media after the competition, but Biniaz said Talackova had congratulated her on her win backstage. Biniaz added that she admired Talackova for having the courage to compete in the pageant.

In a CNN interview hours before showtime, the 6-foot-1 Talackova seemed a bit weary, as the spotlight was still squarely on her gender transformation.

"Like I always say, my family didn't understand, so why would I expect anybody else to understand? And then they got to know me and they loved me," Talackova said.

More on Dharun Ravi's gay allies.

Abdel Basset Ali al Megrahi, Lockerbie bomber, is dead.

Mitt's faith.

The most fun article ever written about Article IV of the American Constitution — which, mid-way through, turns out to be about marriage equality. (Seriously: Read it. Its a monstrously fun piece of writing.)

The Times in-house conservative, Ross Douthat, on the Elizabeth Warren/Cherokee pseudo-scandal:
A diverse faculty and campus can be a laudable goal. But the point is to build academic communities that actually contain a wide variety of experiences and perspectives, not to wax self-congratulatory because you've met a set of ethnic quotas. The story of Elizabeth Warren, "woman of color," represents a reductio ad absurdum of the latter tendency, which has been all too prevalent in elite universities — giving us affirmative-action programs that benefit West Indian immigrants more than the descendants of slaves, and faculties that include a wider range of skin tones than of political and religious views.

The irony is that Warren herself probably did make Harvard more diverse, since she grew up the daughter of a janitor in Oklahoma — not a typical background, to put it mildly, for Ivy League students and faculty today. But under the academy's cramped definitions, it was her grandfather's Cherokee cheekbones, not her blue-collar roots, that led to her citation as a supposed trailblazer.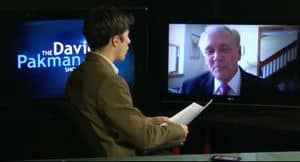 Paul Cameron, chairman of the Family Research Institute, seems to be losing it. He thinks Barack Obama's connections to Hollywood mean he's gay, and that the gay rights movement wants to turn the United States into — wait for it — Afghanistan. Watch Cameron explain all of this and more to David Pakman AFTER THE JUMP …