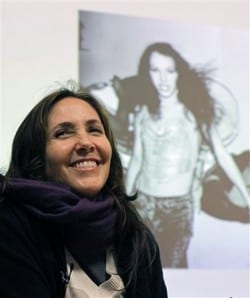 Mariela Castro, daughter of current Cuban president Raul Castro and niece of infamous leader Fidel, traveled to the United States this week to fight for LGBT rights, a cause she has championed for years in her home country.
"If we don't change our patriarchal and homophobic culture…we cannot advance as a new society, and that's what we want, the power of emancipation through socialism," Ms. Castro told medical professionals at a lecture in San Francisco yesterday. "We will establish relationships on the basis of social justice and social equality…It seems like a Utopia, but we can change it."
While many people are cheering Castro's advocacy, the Miami Herald reports that many LGBT Cubans are crying foul.
"For Mariela Castro, or anybody else under the Castro dictatorship, to say they are representing the rights of anyone is an insult to the hundreds of thousands who have either been killed, jailed or assassinated by their own hands, or the nearly 100,000 people who've jumped into the ocean looking for freedom who haven't made it here," Herb Sosa, executive director of the Hispanic gay rights group Unity Coalition, told the paper.
Miami resident Pedro S. Romanach also voiced opposition, saying that despite Castro's efforts, there are still fundamental rights that Cubans, gay and straight alike, lack: She may be pro-gay marriage, but the very elementary rights Cubans don't have — freedom of the press, freedom of assembly — gay people don't have those rights in Cuba. Neither do straights."
He went on, "She doesn't represent anybody but herself. The real heroes in Cuba are the gay people who are pro-gay and pro-freedom and the anti-communists who aren't getting any publicity."