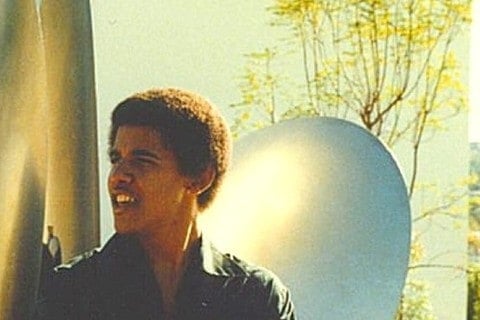 In a 2008 interview with The Advocate, Barack Obama said his mother and a professor at Occidental College, Lawrence Goldyn, had the most influence on his acceptance of gay people.
"He was the first openly gay professor that I had ever come in contact with," the then-candidate said at the time. "He was just a terrific guy… His comfort in his own skin and the friendship we developed helped to educate me on a number of these issues."
Now the Obama is president, and has come out in favor of same-sex marriage, Goldyn's saying that the president's decision is "brave" yet "cynical."
"I think it's very brave in a way because he risks of course alienating some right wing people who might otherwise have stayed out of the election," Goldyn told BuzzFeed. "I think it's probably a somewhat cynical calculation he made [but] he's a smart politician and I don't blame him for that."
Goldyn also discussed with BuzzFeed's Rosie Gray how Obama was unique in his interest in and support of an openly gay man.
Goldyn recalled that when the future president was a student at Occidental, he "talked to me, he hung around from me, he wanted to learn from me. He was clearly not gay. But he thought I was somebody unusual and somebody he had something to learn from."

"It's a very rare straight man who will hang out with a gay teacher in order to learn things."

Goldyn had a following of students at Occidental (he called it a "constituency"), mostly "gay men and women of color." Obama was a rare, straight male exception in that group.

"I don't see it as he was somebody who wanted to know me," Goldyn said. "He was someone who wasn't afraid of me."
Though proud of his former pupil, Goldyn is also wary of the marriage debate, telling Gray that the institution itself comes with loads of oppressive baggage.
"[Marriage] is one of the most conservative institutions in human history," he said. "So it's hard for me to get really enthusiastic about it personally."