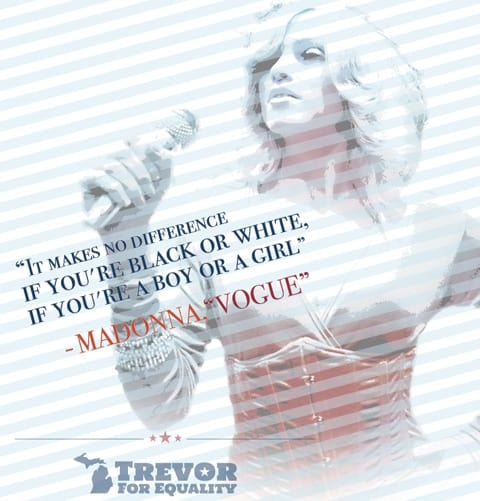 Our friend Trevor Thomas, who's running for Congress in Michigan, is doing some creative fundraising, which may interest many of you. Thomas is challenging Rep Justin Amash, a Tea Party Republican from his hometown in Michigan's 3rd District. (See his interview with Jennifer Granholm here)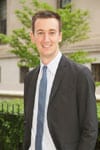 Today, he's getting a special boost from Howie Klein, the former head of Sire records:
The campaign for Democratic Congressional candidate Trevor Thomas (MI-3) announced today the opportunity for one lucky person to receive the original and rare RIAA-certified Double Platinum Award Record for VOGUE.  The single reached number one in over 30 countries worldwide, becoming Madonna's biggest hit at that time and still remains one of her biggest singles of all time.  Madonna, a Michigan native, included groundbreaking, inclusive lyrics at the time: "It makes no difference if you're black or white, If you're a boy or a girl".  In a national effort launching today, the former head of Sire Records will offer up the award to a person who contributes to Trevor's campaign.  The lucky person will be selected from the folks who give their support to Trevor.
"Trevor is the example of the inclusive spirit of what Vogue was all about in the 90s and today.  He's trying to change the dynamic of politics.  Trevor isn't a politician and he's being upfront and honest with voters about who he is and what he stands for; his work for our troops will forever have an impact on our country.  And he's doing it while remembering his own parents – who worked on the lines of General Motors for three decades – and I think his campaign truly mirrors the passions of the people," said Howie Klein, former head of Sire Records and founder of Blue America PAC.
Check out Trevor's campaign and donate for a chance to win here!