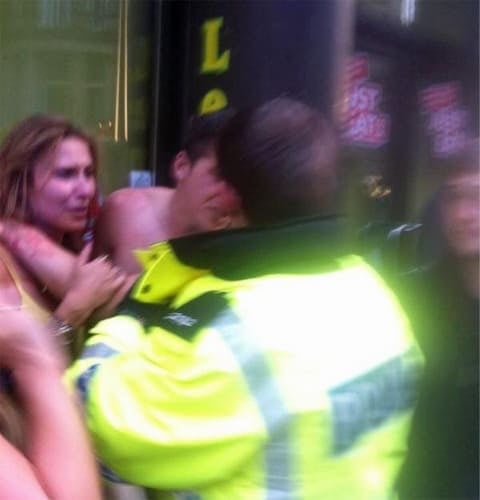 Prominent Premier League footballer Joey Barton of the Queens Park Rangers was reportedly punched in the head last night after leaving a club in Liverpool, UK, the Guardian reports: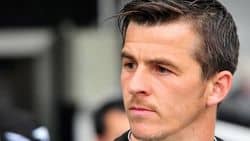 "I got sucker punched in the back of the head," he Tweeted on Monday afternoon. "Not injured as reported just a small bruise on rear of head/ear. I've had worse. Life goes on! Thanks for the concern. Have a good day people."
He added: "Not planning on pressing charges as its not that serious. The police have also got better things to do with their time. Can I just say a public thanks to the police last night as they were and have been today brilliant."
Merseyside police were called to Eberle Street at 5.30am following reports of an altercation outside the club. A 29-year-old man, believed to be Barton, suffered injuries to his face and voluntarily left the scene. Police are currently holding two 21-year-olds in custody on suspicion of a public order offence.
The club was identified as 'gay-friendly super club' Garlands.
A photo of a shirtless Barton being held back by police shortly after the incident made its way to Twitter.
Yahoo! Sports reports:
Quite why Barton is exiting the evening establishment without a shirt is unclear, but eye witness reports suggest he was "physically removed" from the premises shortly before the attack. The woman accompanying Barton in the picture above, which is circulating on Twitter, is understood to be his soon-to-be-long-suffering girlfriend Georgia McNeil.
Barton has played down the attack on Twitter, claiming he merely has a small bruise on the back of his head. He also mentioned that he does not plan to press charges on the person who is to blame for the attack.
I posted about Barton in January when he appeared in a documentary speaking out against homophobia in sports.
Barton said the subject is important to him because his uncle is gay:
"It's a subject quite close to my heart because my dad's youngest brother, the youngest of my uncles, is gay. And I didn't know for a long, long time. He thought because of the society that we were brought up in, which was quite working class, that it would be frowned upon or that we would disown him. So for a lot of years he was in turmoil and was resenting himself for the fact he had these feelings. I was like, 'I love you for you — not for the fact that you are straight or bisexual or all different manner of things. I love you because you're you.'"
The motivations behind the attack in Liverpool are unclear.