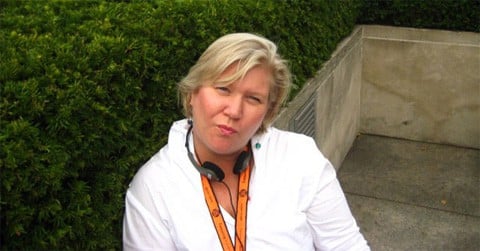 I'm sorry to report that the LGBT Community Center in the Bronx will close by the end of the month.
The news comes after the center's former leader, Lisa Winters (pictured), was charged with grand larceny for allegedly embezzling about $338,000 that she used on vacations, clothing and even dog walkers.
After more than two years of scrambling to fill the budget gap caused by the missing funds, the center's board of directors decided last week to shut down the 16-year-old agency, which serves up to 1,000 clients a month, said Antonio Centeno Jr., the board chairman who joined the group months after Winters left.

"I've been trying to find money to keep salaries paid, to pay for the programs," Centeno, 35, said Wednesday. "So even though I never met [Winters], I do feel betrayed."

The board said in a statement that it would work to arrange for other organizations to provide its clients with the services it had offered from its Longwood center, such as HIV testing and counseling, sexuality support groups and case management.
In addition to grand larceny, Winters also faces 23 counts of falsifying business records.