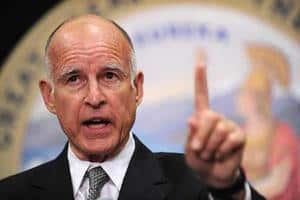 Lawmakers in Scotland are currently debating whether or not to legalize same-sex marriage, and promised to have a decision by July 11th.
As they discuss the pros and cons in private, California Gov. Jerry Brown is publicly calling on them to rule on the side of equality.
"Our job [as politicians] is not to give brilliant speeches only, but it is also to lead the people and get them to follow and so that is a matter where, each leader in each community, has to make their own decision," Brown told the BBC.