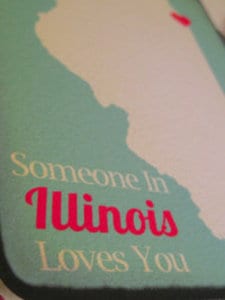 There's yet another positive, pro-equality development out of Illinois: the Cook County State's Attorney office today agreed with ACLU and Lambda Legal-backed lawsuits saying that the ban on gay marriage violates Illinois' constitution, the Chicago Tribune reports.
The Cook County State's Attorney's office plans to concede in a court filing today that the state's ban on same-sex marriages is unconstitutional, according to a spokeswoman.
 
Two recent lawsuits against Cook County Clerk David Orr claim that not issuing marriage licenses to same-sex couples violates the due process and equal protection clauses of the Illinois Constitution.

The state's attorney's response, expected to be filed later today, will agree with that claim.
A spokesperson from the Cook County State's Attorney Anita Alvarez's office said they "believe the plaintiffs are correct in their assertion that the Illinois Constitution upholds marriage equality for same sex couples just as it does for opposite sex couples."
Orr personally supports marriage equality, but is by law prohibited from granting licenses.
Alvarez's office joins State Attorney General Lisa Madigan and Gov. Pat Quinn in saying that prohibiting people's right to marry infringes on their due process and equal protection rights.
With so much power behind full equality, can actual fruition be far behind? We'll find out more on June 21, when the two suits are expected to be merged into one potentially monumental lawsuit.
Only one group, the Thomas More Society, said that it may file a suit to maintain the discriminatory status quo.