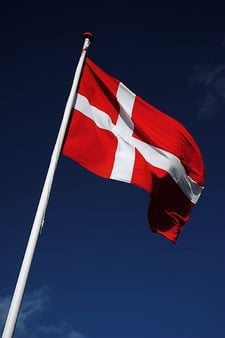 Who wants to go to Denmark and get married?
The European nation's Parliament today voted that same-sex couples there can have a full marriage ceremony in church, rather than having truncated, "less-than" ceremonies.
ABC News elaborates:
Denmark's Parliament has approved a law allowing same-sex couples to get married in formal church weddings instead of the short blessing ceremonies that the state's Lutheran Church currently offers.

Lawmakers voted 85-24 on Thursday to change Denmark's marriage laws.

The law takes effect June 15 and will put Denmark on par with countries such as Iceland and Sweden that allow full wedding ceremonies for gay and lesbian couples.
And who said there's something rotten in the state of Denmark?