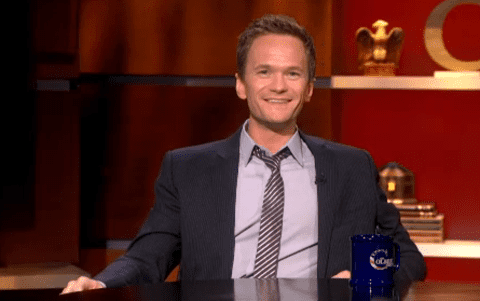 Actor Neil Patrick Harris appeared on Stephen Colbert's Comedy Central show last night to discuss his upcoming gig as the host of this weekend's Tony Awards.
But of course the conversation veered away from the topic at hand and into all sorts of realms, including why Colbert finds Harris to be a threat — "You make being gay not seem threatening" — and the difference between straight and gay vernacular.
For example, straight folk apparently say "right on" (a phrase I personally adore) and gay folk say "Damn Skippy," a phrase I had never heard before and suspect NPH invented on the spot. Or maybe Harris and Colbert exist in a parallel linguistic dimension?
Judge for yourself AFTER THE JUMP.