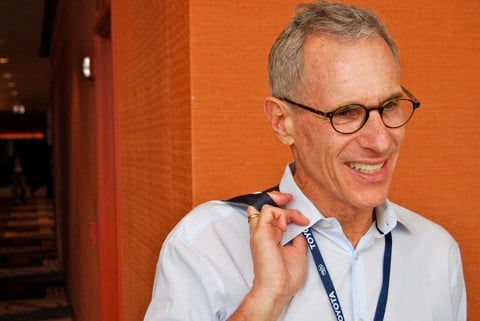 Fred Karger, the Republican presidential candidate who ran to show his peers that there are gay Republicans who care about the party's future, officially ended his campaign today. Karger's statement:
After 2 ½ years of campaigning as a candidate for President of the United States I am officially ending my historic campaign today June 29, 2012. It's been one hell of a ride, and I want to thank the thousands of people across this country who volunteered, contributed, opened their homes, came to our events and cheered me on. Special thanks to the thousands more who shared their stories with me in person, via email, facebook, twitter, etc.

Every one of you kept me going. It's been the experience of a lifetime. I've made many new friends and undoubtedly picked up a few more detractors. I hope and trust that my discussion of the key issues helped to open dialog on fixing the economy, balancing the federal budget, creating jobs, education reform, the environment, immigration reform, ending the Iraq and Afghanistan wars and fighting for full equality for all lesbian, gay, bisexual and transgender Americans.
Karger will no doubt use his new prominence to advocate other issues close to his heart, like combating homophobia within the Mormon Church.