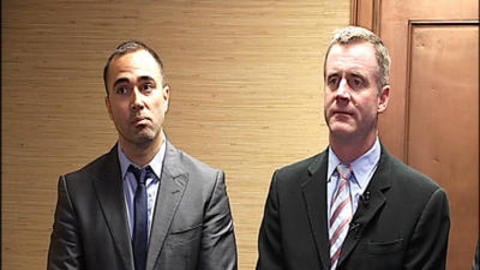 A Virginia couple claim that the Roanoke Athletic Club blocked their membership because they're both men.
Will Trinkle and his partner Juan Granados are suing the Roanoke Athletic Club (RAC) and Carilion Clinic.  The RAC is owned by Carilion.

Trinkle says in May, 2012, he applied for a family membership at the RAC for he, his partner, and their two year old son.

Trinkle says a RAC employee encouraged him to sign up for a family membership.
…
A few weeks later, Trinkle says RAC management called to say it was revoking the membership.

Trinkle alleges the RAC employee informed him Carilion's specific policy on this issue is to follow Virginia state law and that Mr. Trinkle's family is not considered a family by the state.
Speaking with the press about the incident, Trinkle also said a RAC employee says the club "[is] tightening policies so no families like us would ever get as far as we had."