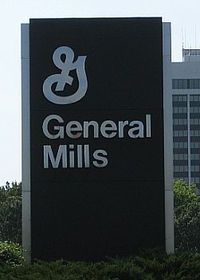 One day after a General Mills executive testified before Congress about why the States need inclusive employment non-discrimination legislation, the cereal company announced that it opposes efforts to write a same-sex marriage ban into the Minnesota state constitution.
Via the pro-equality group Minnesotans United for All Families:
Fortune 500 Company General Mills has just announced that the Golden Valley, MN corporation opposes the constitutional amendment seeking to limit the freedom to marry for committed same-sex couples in Minnesota.

Sign our petition today thanking General Mills for supporting all Minnesota families!
You can sign that petition at the group's website.
(h/t JMG)