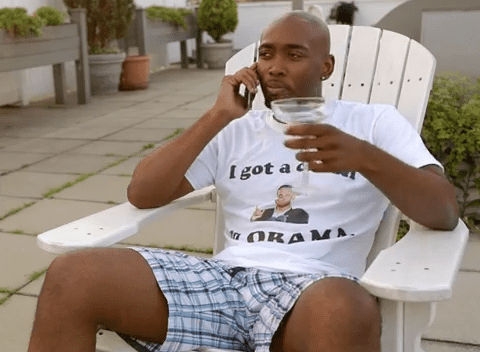 Move over, Obama Girl, because there's a new singer professing his love for the president: self-proclaimed 'Obama Boy' Justin Brown.
In a video Brown posted on YouTube, the singer lauds Obama for striking down Don't Ask, Don't Tell and other pro-gay positions, including the commander-in-chief's recent endorsement of marriage equality.
A sample of the lyrics found in "I Have a Crush on Obama":
You let us serve openly in the military/I'm so jealous of the first lady

Gay marriage will soon be the norm/It makes me shiny and warm

You support me, unlike the right/You're my rainbow colored knight.
…
I put down my Prop 8 sign/Now I'm gonna make you mine/ Progressive, caring, and kind

'Cuz I gotta a crush on Obama

I cannot wait for my soulmate/Barry you're the finest candidate.
Andy wrote on this yesterday, which I missed, but I do think the track is worth another mention because this is the first time an openly gay man has sung what amounts to a political love song to a sitting president. I wonder if Obama, who has recently been singing from coast-to-coast, will reciprocate.
Give Justin 'Obama Boy' Brown a listen AFTER THE JUMP…